Roadsoft is a roadway asset management system for collecting, storing, and analyzing data associated with transportation infrastructure. Built on an optimum combination of database engine and GIS mapping tools, Roadsoft provides a quick, smooth user experience and almost unlimited data handling capabilities.
Roadsoft's development began in 1992 based on input and guidance from local road agencies in Michigan. Over 400 road agencies and consultants use Roadsoft to manage their roads, signs, guardrails and other roadway assets. The software is maintained by a team of software engineers and civil engineers at the Center for Technology & Training (CTT) at Michigan Technological University.
As part of the statewide roadway asset management initiative spearheaded and supported by the Michigan Department of Transportation (MDOT), Roadsoft is available to local road agencies in Michigan at no cost to them. Outside of Michigan, Roadsoft can be licensed for use by individual road agencies.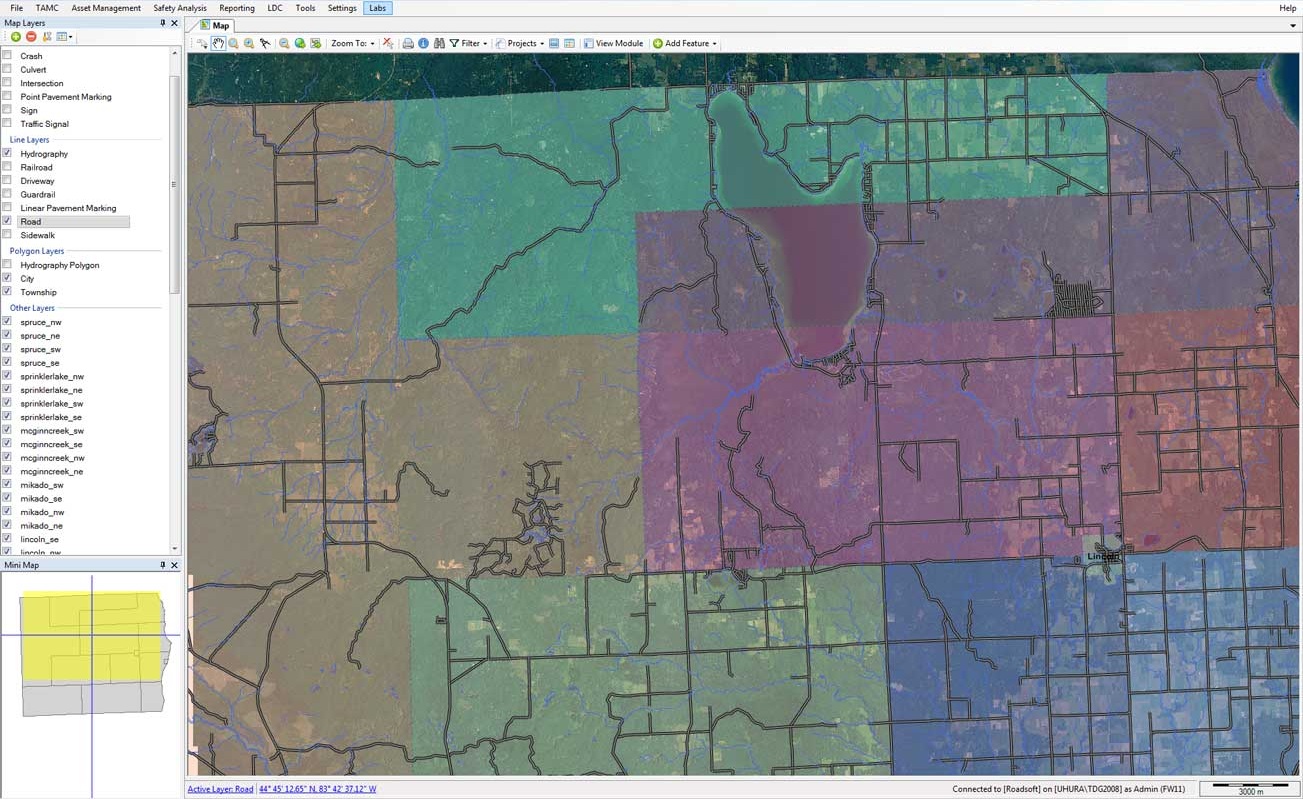 To learn more about Roadsoft features, browse the links below, or read information on getting Roadsoft.